Diageo cuts sales outlook amid uncertain global backdrop
30 January 2020, 16:14
The spirits business said net sales increased by 4.2% to £7.2m for the six months to December 31.
Spirits giant Diageo has tempered its sales expectations for the current year as it faces a backdrop of global "uncertainty".
The Gordon's gin and Captain Morgan rum maker warned that full-year sales are expected to be on the lower end of forecasts as it was affected by volatility in global markets.
The FTSE 100 firm's bosses also slammed the US government's decision to introduce a 25% tariff on Scotch single malt whisky in October but said it was well-shielded from the impact of the tax during the half-year.
"We don't like the tariffs and are working very hard with the support of the UK government, the US and EU to ensure our category does not get impacted in a negative way with tariffs and to reverse the existing tariffs," said chief executive Ivan Menezes.
He added that the company's US whiskey business and strong tequila business in the country means it "can handle it", but warned that "hundreds if not thousands of jobs" could be at risk at smaller Scottish distilleries.
However, the London listed firm hailed a "good" half-year's trading performance as it said net sales increased by 4.2% to £7.2 billion for the six months to December 31.
It added that operating profit increased by 0.5% to £2.4 billion as organic growth was offset by unfavourable exchange rates.
Diageo said it made progress, but warned that the company "would not be immune from further policy changes" in an uncertain political environment.
In October, the US government introduced 25% tariffs on single malt whiskies but said this has not had a significant impact on its trading performance.
Diageo said it expects net sales growth for the full year to be towards the lower end of its forecast range, of between 4% and 6% growth.
It said its half-year performance was in line with guidance despite the impact of volatility in India, Latin America and Caribbean and travel retail.
The company said all its spirits categories reported growth for the period, apart from vodka, which reported a modest level on decline.
Diageo said it was particularly buoyed by strong growth in tequila, particularly in North America, while gin sales remained strong globally.
In the UK, the company was strengthened  by sales growth for Tanqueray, offsetting a slight decline in Gordon's sales.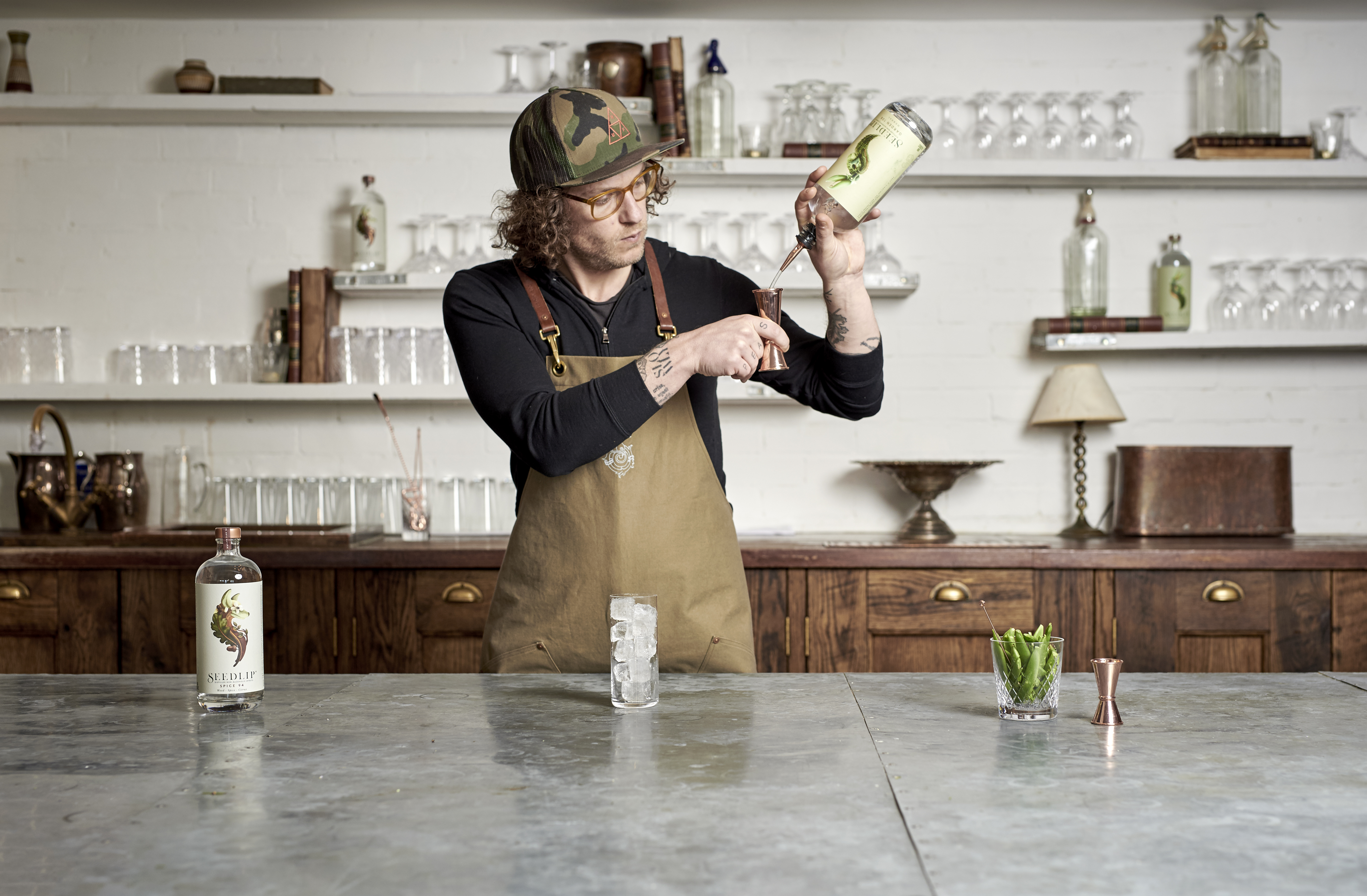 During the half-year, Diageo also increased its stake in non-alcoholic spirit brand Seedlip to take majority control.
Finance chief Kathryn Mikells said non-alcoholic spirits is in an area they are "investing in, both organically and inorganically".
She added: "We are looking at other small founder-led brands. It's still quite a nascent space but we do view it as a real growth opportunity for us."
Ivan Menezes, chief executive of Diageo, said: "Diageo has delivered another good, consistent set of results in the first half, with broad based organic net sales growth across regions and categories.
"We have continued to increase investment behind marketing and growth initiatives, while expanding organic operating margins.
"There is ongoing uncertainty in the global trade environment and we would not be immune from further policy changes.
"We remain focused on building the long-term health of our brands, supported by data-led insights and a culture of everyday efficiency."