Bank and health stocks push markets lower
14 February 2020, 17:34
The FTSE 100 lost 42.9 points, closing the week down at 7,409.13.
A mix of healthcare and bank stocks pulled the FTSE 100 lower as it finished the week with a whimper, dipping below last Friday's close.
NMC Health and Royal Bank of Scotland (RBS) were the two biggest losers on the exchange.
The hospital builder is in the middle of a share ownership crisis, while shareholders in the bank failed to be impressed by a big jump in pre-tax profits, or distracted by its rebrand.
The top index in London closed the day down 42.9 points, or 0.58%, at 7,409.13.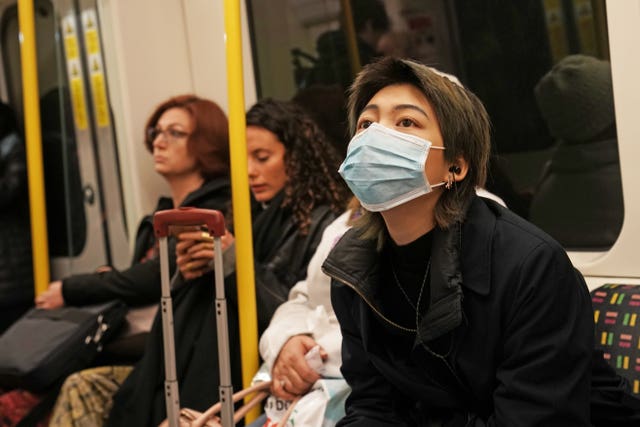 It comes after a mixed week for the index, with shares rising through midweek, but dropping on Thursday and Friday.
The FTSE 100 ended last week at 7,466.7.
Investors have been keeping a keen eye on the coronavirus outbreak in China, and its spread around the world, to see how it might affect global trade.
"Dealers are still worried about the health emergency in China as the situation isn't showing any signs of improving," said David Madden, an analyst at CMC Markets.
"Should the situation in China get severely worse, traders suspect the Beijing authorities would be quick to intervene and assist the markets, hence why selling pressure isn't too high."
On the continent, the French Cac index fell 0.4%, while Germany's Dax lost less than one hundredth of 1%.
The price of Brent crude, the international standard for oil, rose 1.5% to 57.19 US dollars per barrel.
In company news, RBS became the FTSE 100 index's biggest loser, giving up 6.8% of its share value, or 15.6p, to 213.1p.
The Government-controlled bank said it will become NatWest Group and agreed to a 5p-a-share special dividend after profits hit £4.2 billion last year.
Bosses said the move was because 80% of customers bank with the NatWest brand, rather than through RBS branches, adding that it will have no impact on customers or staff.
While RBS shares were hit by the bank's news, shares in Mike Ashley's Frasers Group – formerly Sports Direct – were totally unmoved by the announcement that it would join peers to lobby the Government on business rates.
The company added its name to a list of 52 retailers calling on the Government to take urgent action on the issue.
It said the "transitional relief" rules, which are intended to help businesses by staggering rates increases, were particularly onerous and demanded a complete overhaul.
The system means that rates cuts are slow to come into force.
AstraZeneca added its name to the FTSE's worst performers as it warned that the impact from the coronavirus outbreak will hit the business for "up to a few months", making projections for the year ahead tricky.
Bosses said the virus, called Covid-19, could particularly hit their business over rivals because China, which first reported the outbreak, is the firm's fastest-growing market.
Shares closed down 326p to 7,300p.
Tesco unlawfully leaned on its landlords not to rent nearby sites to rivals for up to a decade, the competition watchdog said, as it forced several supermarket chains to review their land agreements.
But investors shrugged it off, sending Tesco shares up 3.7p to 255.8p.
The biggest risers on the FTSE 100 were Informa, up 20p to 778.20p, Land Securities, up 24.8p to 995.80p, Pearson, up 13.8p to 570.20p, Legal & General, up 7p to 318.40p, and British Land, up 12.4p to 587.80p.
The biggest fallers on the FTSE 100 were Royal Bank of Scotland, down 15.6p to 213.10p, NMC Healthcare, down 43.2p to 775.00p, AstraZeneca, down 326p to 7,300p, BAE Systems, down 18.6p to 643.20p, and Lloyds, down 1.42p to 56.61p.