Ocado suffers heavy losses as Andover fire takes its toll
11 February 2020, 09:14
The online supermarket business will get an insurance payout, but spending on new facilities is also hitting profits.
The huge fire which hit Ocado's Andover warehouse contributed to the online supermarket sinking to a £214.5 million loss for the year.
Some of the money will be recouped through insurance payments of around £90 million, but the increased loss is also due to heavy spending by the business as it builds more fulfilment centres.
Despite the falls in profits, revenues rose 9.9% to £1.7 billion in the year to December 31 – driven largely by its retail division, which was up 10.3%.
Bosses also remain positive, saying the impact from the fire cut 10% of Ocado's capacity – yet sales still grew overall.
The focus for the year ahead will be opening new sites, including Ocado's first international centres in France for Groupe Casino and in Canada for Sobeys.
New sites will help Ocado spend £600 million this year on expansions.
Chief executive Tim Steiner said he expects 30 outlets to be operational in the next few years.
Closer to home, Ocado is opening smaller sites to improve availability, including a micro unit in Tufnell Park, north London.
He admitted "it can be worth engaging earlier" after local residents there complained about the additional noise and pollution, but he insisted there would be changes, including cutting back on the most polluting diesel vehicles at the site.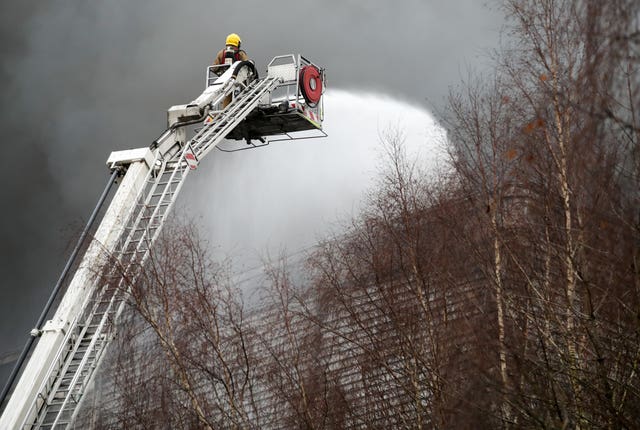 The newly-created UK solutions and logistics division, which provides services to the Ocado and M&S joint venture, alongside a contract with Morrisons, said underlying profits before tax hit £84.8 million, up from £67 million last year.
Mr Steiner added: "The landscape of grocery retailing globally is changing. We are excited to be able to play a leadership role through Ocado Retail, our joint venture with M&S, and through our Solutions partnerships, as we fulfil our mission of changing the way the world shops."